Some people still confuses about the self adhesive smart film and non-adhesive smart film(We call lamination smart film in our website), what's the different between them, how about it's application? Here this article will simply shows the different between these two type smart PDLC film products for you.
Self adhesive smart film
Self adhesive smart film provides a simple and cost effective alternative to other Switchable Film technologies. It is manufactured with a self-adhesive cling layer on one side (peel and stick) which makes it easy to apply to both new and existing glass (no special installation equipment required).
Self adhesive smart film is designed to to existing glass – simply peel and stick.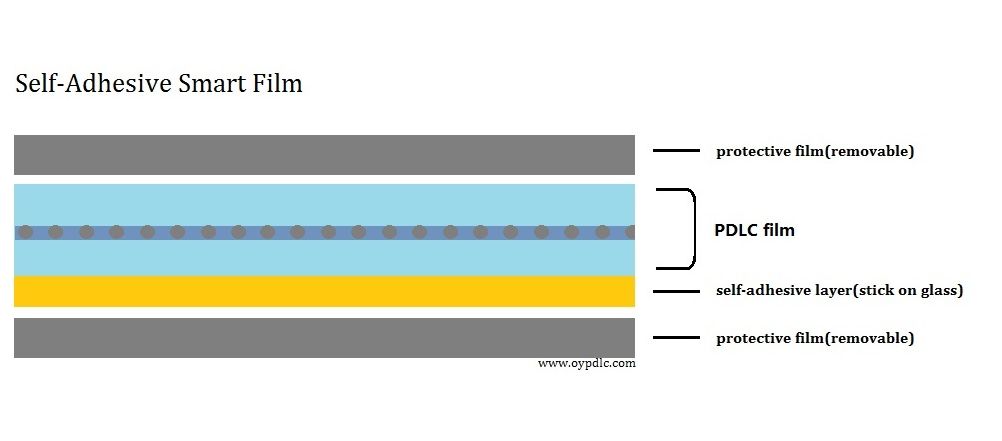 To install the self adhesive smart film, you can just stick the self adhesive layer to the glass directly, no special equipment needed.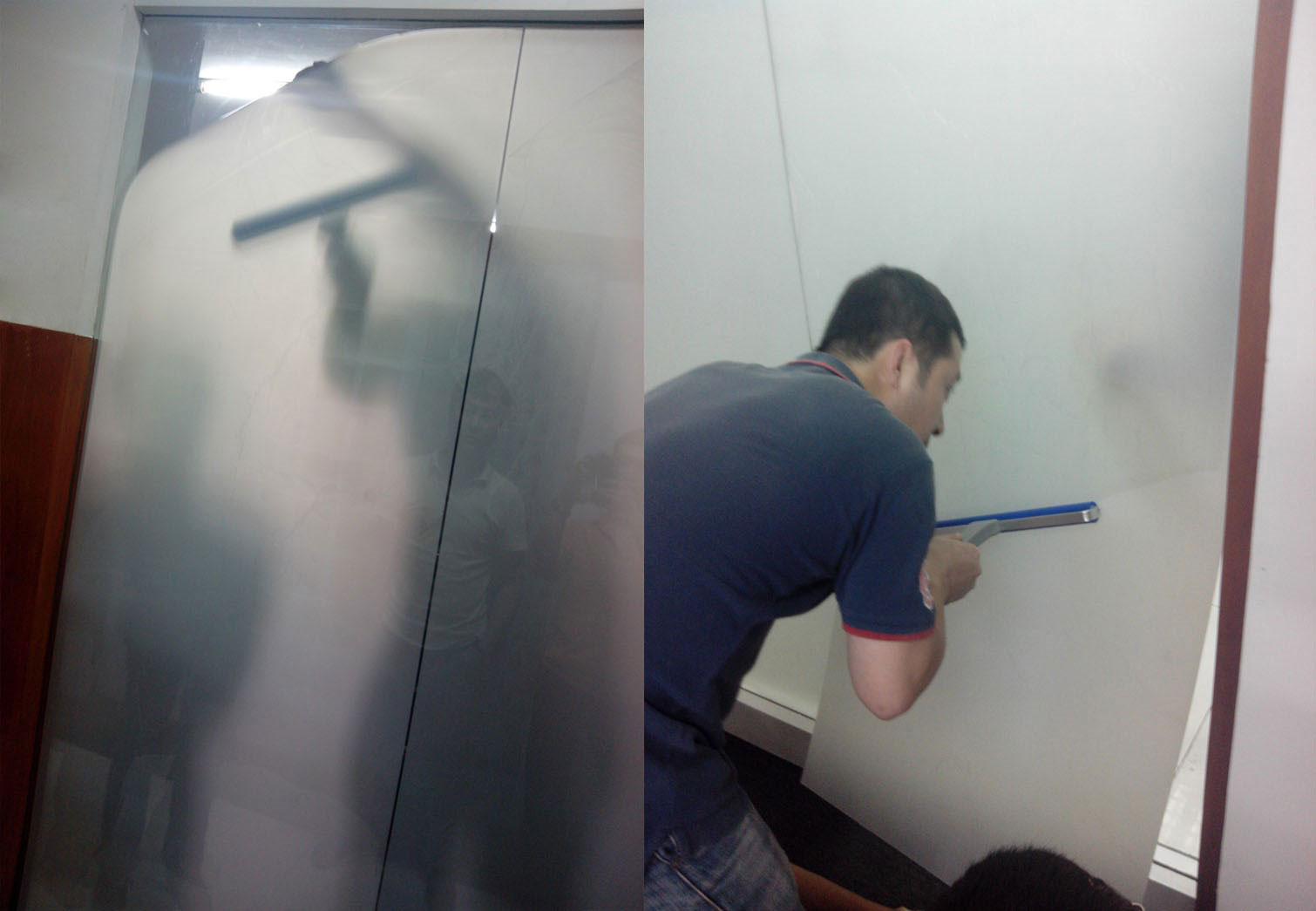 Non Adhesive Smart Film
Smart PDLC Switchable Film (Non Adhesive Smart Film) which is made of two layers of transparent conductive coating films sandwiched with polymer dispersed liquid crystal material. It is also called Smart Glass Film, Switchable Smart Film, Privacy Glass Film, PDLC Film, Magic Glass Film, Electronic Film etc.
Non-Adhesive Smart Film usually to be sandwich laminated between 2 layers glass, in order to make switchable smart glass, it will need EVA film lamination furnace to do the lamination. If you don't have the machine, and you still want to use this technology, then you can choose the self adhesive smart film or the finished glass product switchable smart glass.
Conculsion:
The different of the two types smart film product mechanism is as above. If you still have confuse about the smart film products, please feel free to contact us directly info@oypdlc.com.
TAG: Smart film, PDLC film, switchable smart film